Warpaint Figures - Christmas Posting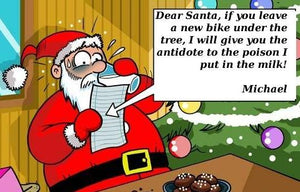 It's the busiest time of the year from now until into the New Year for the postal services. To help you out at Warpaitn Figures here is a bit of guidance as to posting times and when we are working.
Working times at Warpaint Figures.
I will be working right up to evening of Friday 22nd of December officially.
My last trip to the post office will be Saturday 23rd of December 2017.
Tuesday 19th December 2017 is last posting day for 2nd class to guarantee before Christamas.
I will be back hard at it from Thursday 28th December 2018 until 8pm Saturday 30th Decemebr 2017 and then back again on Tuesday 2nd January.  Furing these times I will try to make posting trips as I can with family commitments.
All back orders will be posted by Thursday 4th January 2018, so you can continue to order and I will catch up.You can message me with queries of course and I will try to answer them as fast as I can.
I hope you all have a great Christmas and may 2018 be a great dice rolling year.